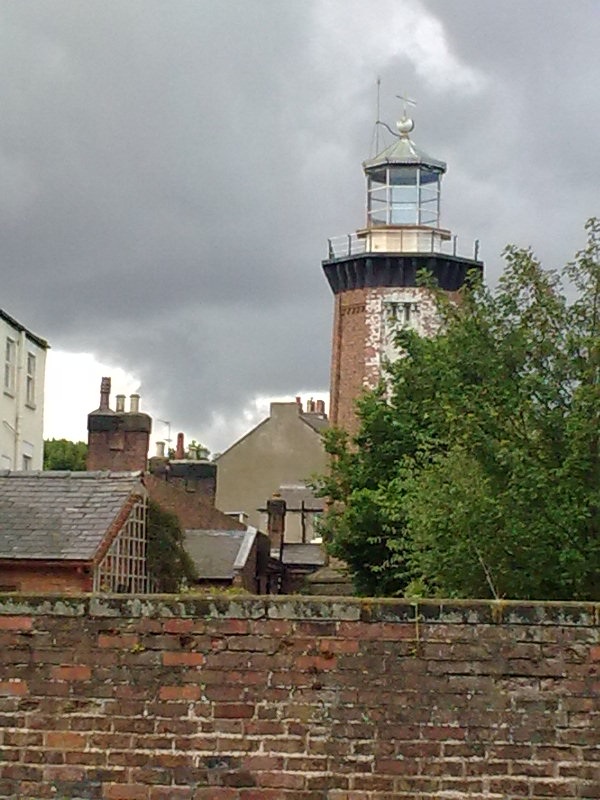 This week I'd hoped to publish a view from the beach, looking over to Hilbre Island and Wales with an imposing, dark grey sky above. However, it seems the photos I took this morning on my trusty Nokia decided to look very wrong!
So, I've given you an alternative view instead …still of questionable quality I'm afraid! It's the old lighthouse in Valentia Road of course, taking in the view from Queens Road.
You can of course see how grey the sky was. That was at around 9.30 this morning and in fact it didn't rain until about 6 this evening. If you're not local then you haven't been missing much weather wise as it's been changeable at the very least! It hasn't actually rained that much but we've had some very dark skies over the last couple of weeks.
Anyway, despite the cloudy skies over to Wales (it was bright over Liverpool) the beach was great this morning …there was only me and the dog there!