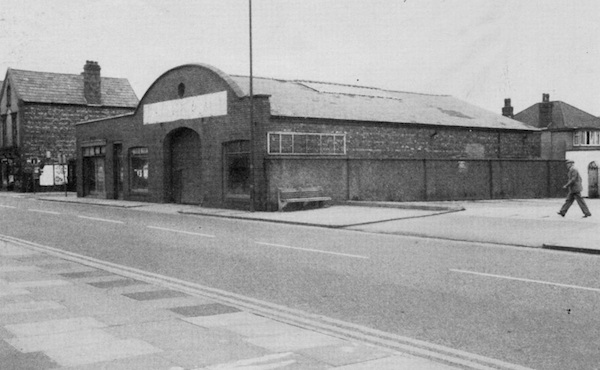 This old photo (from the Hoylake Photo Society library) captures the old Kingsway Garage that was next to the Blue Anchor (now open again by the way) and opposite the old Kingsway Cinema (currently Home Bargains). No, not that old cinema, this one – it's Eric where Morecambe won a talent show before going on to meet Ernie Wise.
Many of you will remember the building as the Wirral Horn Arcade (a small development of shops and a cafe). But the shops were closed and the building was demolished in 2007:
The site has since been redeveloped as ground floor retail units with apartments above.
If anyone has any other photos of the Kingsway Garage or the old cinema feel free to get in touch.